About

US

Zanzibar Youth Awards is a platform that recognizes individuals between ages 15-35 who have made significant positive changes in their local community through volunteer work or by taking leadership roles on projects that benefit those around them. This could include volunteering for non-profits, developing innovative solutions for issues facing society, and launching successful campaigns/programs that promote diversity and inclusion.

Past Editions of the Zanzibar Youth Awards have marked a remarkable journey of celebrating Zanzibari youth who are championing community engagement in different sectors including sports, tourism, education, art, and entrepreneurship, and many talents have been discovered and put to work.
Our Mission
Our main mission is to minitor, engange, empower and celebrate young people in Zanzibar.
Our Vision
Our vision is to be the leading platform that ignited youth with confidence and empower them to raise their voices and become change makers in their communities.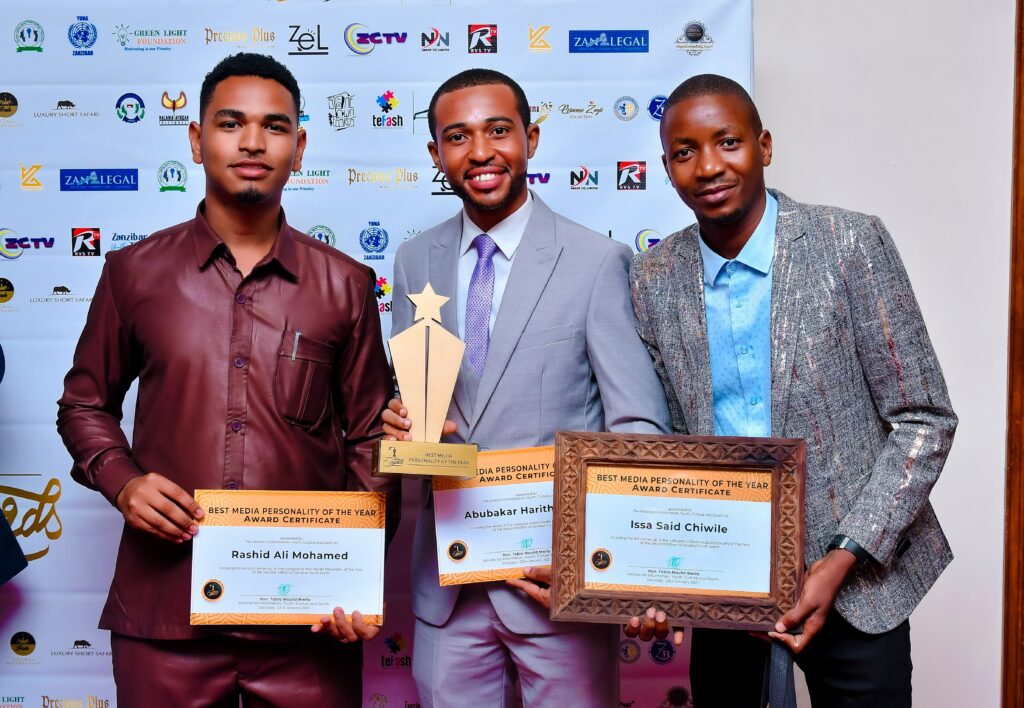 Why Zanzibar Youth Awards?
Our platform has proven to be the only remarkable and consistent platform that recognizes and celebrates young people across the exotic setting of the islands of Zanzibar. As it marching for the third edition, stronger than ever, acknowledging youths' contribution to the socio-economic development of Zanzibar.
The Zanzibar Youth Awards is passionate to acknowledge and reward the incredible work done by young people in various scope of life, highlighting and encouraging purpose-driven community engagements. Winners were celebrated publicly in front of different youth stakeholders with exclusive coverage in all media houses that will recognize and celebrate young people's excellence across all key sectors here in Zanzibar.
A GLIMPSE OF THE
PAST AWARDS
Our Sponsors
Let us build a better community together
When connected with us, you help to acknowledge, recognize and reward young people's excellence in Zanzibar, Encourage and inculcate volunteerism spirit, creativity and professionalism among young people, ,To promote young people and their initiatives as well as providing a benchmark for best practices and raising standards among young people living in Zanzibar